Welcome to the mix archive page.
This is where the older live DJ mix sets reside.
VFT Live in the mix 2015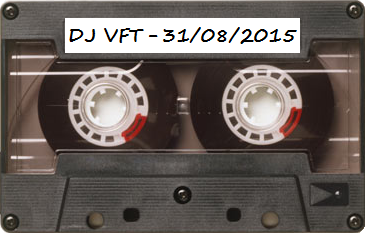 VFT Live in the mix 31/08/2015



DJ VFT, mixing up some favourites live in the studio from back in late August 2015. Featuring tracks from the likes of Kyle Watson, Low Steppa and VFT.
Introducing DJ Casey Tucker aka 'VFT' digging through his favourite old school underground Techno records and mixing it up live at Fine Balance Studio UK.

In part one we go on a journey into the lighter side of the underground. Part two to follow shortly. . . .

Tracklist:

1. Reel By Real - Surkit
2. F.U.S.E - Techno Tropic
3. Fade II Black - Insistent Rhythm
4. The VFT - Rediscovery
5. Infiniti - Sunrise
6. MK - Somebody New
7. R-Tyme - R-Theme (Maday mix)
8. Octave One - I Believe (Vice Mix)
9. 3MB/Juan Atkins - Die Kosmischen Kuriere
10. Santonio Echols & Claude Young - The Rain Forest
11. Infiniti - Game One
12. Jark Prongo - Spadet
13. The VFT - Network 90
14. Psyance - Motion
15. Heychild - Heychild's Theme
16. Dave Angel - Airborne
17. Envoy - Machines Need Love Too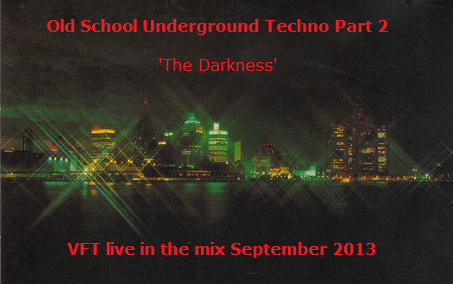 We continue with part two of our journey into the old school Techno sound. This time exploring the darker more sinister side of the underground.

Tracklist:

1. VFT - The Arrival (Revisited)
2. V-Room - V-shaped
3. Department Of Dutch Techno - Starward Party
4. Nuero Polotique - Mind You Don't Trip
5. Re-Animator - Back Of The Head
6. Slam - Dark Forces
7. Suburban Knight - Art Of Stalking
8. KGB - Stark
9. Art Of Stalking Deepside Remix
10. Brother From Another Planet - Planet Earth
11. Techno Grooves - 100% of DX-ing You
12. Suburban Knight - The Worlds
13. Infiniti - Techno Por Favor
14. Fade II Black - The Calling (Reprise)
Welcome to part 3 of VFT's old school mix series as we explore the deeper side of the underground

Tracklist:

1. Basic Channel - 06 Vainqueur - Lyot Reshape
2. Yes One - The Light
3. Cyberpsychose - Cyberlandscape
4. Stacy Pullen - 8th Wonder
5. Ketch & Bonds - Zephyr
6. Jet Stream - Seriously (FUSE Remix)
7. Maurizio - Domina (Carl Craigs Mind Mix)
8. VFT - Reminiscence (UTK mix)
9. Symbols & Instruments - Tear Drops Of Yesterday
10. Bulkhead - House Cruise (C.C. Cowie Remix)
11. Russ Gabriel - In The Bag
12. Octave One - Epilogue
HOME
&copy 2018 Fine Balance Productions