11 September 2022.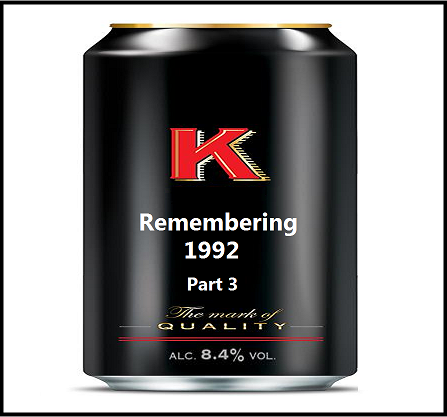 By September 1992 the Shock rave nights had come to an end but it was only the beginning for the new Jungle/ drum n bass sound that was starting to mature and take hold with more dedicated events taking place around the country each week.

By late 1992 I made the decision to stop playing the breakbeat stuff and hand the baton over to the up and coming drum n bass DJ's such as my friend and colleague DJ Sincere (formerly Sincere MC).

So as a farewell to the year 1992 and to mark my departure from the breakbeat scene I recorded a final breakbeat/ proto jungle mix two days before Christmas and just hours before me and my friend got wasted on 12 bottles of 'K' super strong cider, but that's another story.




DJ Casey recorded live December 1992.
Track titles and running text commentary included in the video.



Most of the tunes in the mix were not chosen at random and the set serves almost like a personal audio diary with many of the tracks referencing people, places and events in my life up to that point.

As a side note, I'd like to take a moment to thank the good folks over at tuneID.com for their help and assistance in identifying a bunch of tracks in this mix that are no longer in my possession (the one's I borrowed from my friend Malcolm who probably sold them all for 20 quid a few months later!)

04 September 2022.


Remembering 1992 part 2.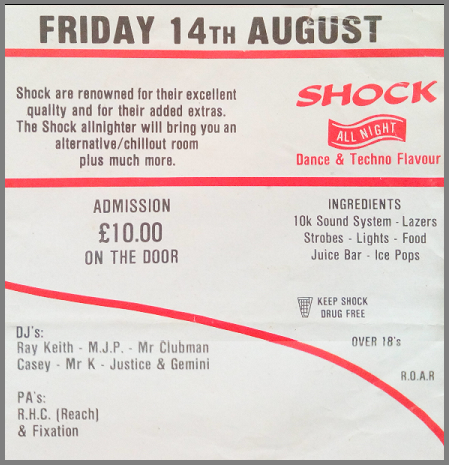 Continuing on from my previous post, below is another couple of live mixes from myself recorded live at home back in 1992.

The first mix dates from April 92 and was recorded during the early days of my Shock rave club residency and is a showcase of the type of tunes I was playing there at the time.

Back in the early days the the music in the rave scene was more varied and you would hear a mixture of styles being played during the night. Some of it would be four to the floor and some of it would be breakbeat driven and others would be in-between.




DJ Casey recorded live April 1992.
Track titles and other various bits of info included in the video.



However as time progressed scene started to split and the new Jungle/drum n bass sound was beginning to take hold, especially in the south east of England and would start to snowball in popularity over the next couple of years.

Meanwhile the techno scene would shrink, at least in the UK, to a small but dedicated scene with a hardcore following.



DJ Casey recorded live June 1992.
Track titles and running text commentary included in the video.



By the summer of 1992 the Shock rave nights were in full swing and attracting around 1200 people each week. The music being played now was totally breakbeat driven, reflecting the bigger picture around the country as the new jungle sound was beginning to take hold.

By the end of the summer the scene had largely split and I had a decision to make about how I was going to play it moving forward. Was I going to go with the new jungle sound or would I stay true to my techno roots?

Stay tuned for part three as I bid farewell to 1992 and close the door on a final chapter. . .

01 July 2022.


Remembering 1992.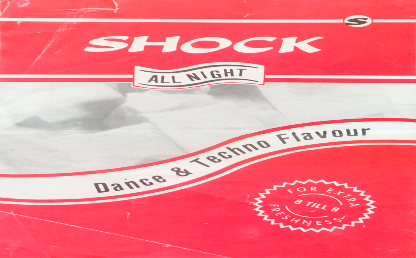 1992 was a very busy year for me, consisting of two trips to Canada and the US to record for the Plus 8 label and a DJ residency at the busiest club in town at the time, a night called 'Shock' at a club on the outskirts of Peterborough.

Shock was Peterborough's number one rave club whose light shone brilliantly for a very brief period during the summer of 1992.

The origins of the event date back to around March of that year. I was already resident DJ at another local dance music venue called the Attic but it was closed at the time due to a recent fire and was undergoing refurbishment.

I was approached by my friend and fellow DJ, Mark, who tipped me off about a new weekly dance event that was being planned at a club on the outskirts of town.

Mark asked if I wanted to be involved so I said yes and was then invited to attend a meeting with the head promoter, a really nice Asian guy named Kelly.

The plan was to become the area's top rave club and the night was to be called 'Shock'. There were to be 3 resident DJ's, Mark, myself and another guy from out of town named Lee but he had to pull out at the last minute for personal reasons, leaving just Mark and myself as residents.

The first night kicked off a week or so later and it wasn't much to write home about as we were mostly playing to the doormen and bar staff with very few people showing up.

It was like this for the first couple of weeks then Kelly informed us that he was going to run a promotion. For the next few weeks the cost of admission and drinks were going to be cut to just 50p.

It's a tactic that worked because the very next week we were playing to a full house. People may have only initially come due to the cheap admission and drinks but it soon became apparent that we were also playing the best and most cutting edge dance tracks in the area.

Word quickly spread and what followed was around 6 months of weekly mayhem when we were playing to a packed house of over 1200 messy ravers every Friday night, many of whom would travel from miles around to get there.

We also started bringing in guest DJ's each week with emphasis on top local DJ's and giving them the opportunity to play to a large and lively crowd (and to cover for when either me or Mark were away jetting off to America.)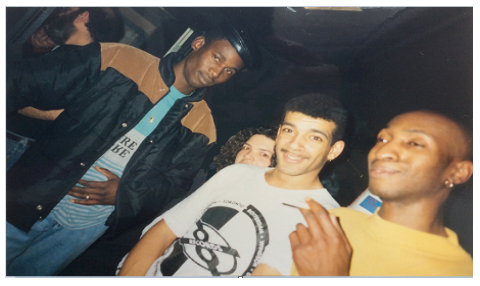 Shock summer 1992. MC Screech, DJ Kai, DJ Casey and DJ Jules.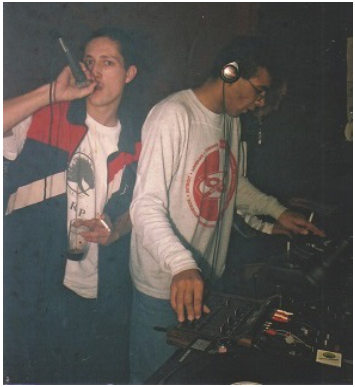 Sincere MC and DJ Casey July 1992



Back in those days the clubs used to close at 2am but many people were not ready, or in any fit state, to go home.

Many of us would end up at a place called Southey Woods which was a few miles outside of Peterborough, where they would bring a generator and set up some turntables and hang a flashing light up in a tree and party until sunrise and beyond. These events became known as 'Aftershock' parties.

The Shock nights only lasted for a brief time and by the end of the summer things had come to an end but the memories would live on. Many of us who were there look back on those times as some of the best of our lives.



Remembering 1992 continued.
On Location.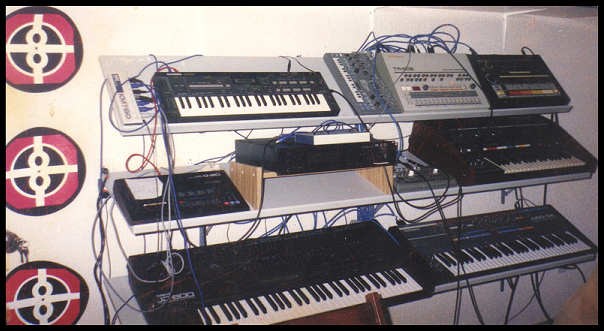 As mentioned at the start of this post, 1992 was a busy year that involved a couple of trips across the Atlantic to record for the Plus 8 label in Canada.

Both me and my colleague DJ Mark would be taking time off from DJing at Shock to fly off to America. Sometimes we didn't see each other for weeks and we used to refer to ourselves as the jet lag brothers.

In May 92 I was in Canada and was due to record a track for the upcoming compilation album, From Our Minds To Yours volume 2'.

I was out there for 2 weeks and spent a few days in London Ontario at the home of Plus 8 co-founder John Acquaviva, then after that I headed down to Windsor where Richie Hawtin lived.

I recorded the track Location from scratch in Richie's studio using a combination of his and my own synths and drum machines.

The track was written in one evening while Richie went out and left me in the studio by myself. By the time he came home the track was arranged and the following day Richie helped me to engineer it and get it mixed down to master tape.

To commemorate the 30th Anniversary of the track I have uploaded the original raw unedited version not found on the official album release.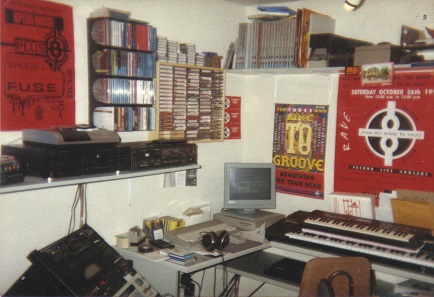 Plus 8 UTK studio. Windsor, Canada 1992 during the recording of 'Location'.



Fun fact: I did not have a name for the track right up until it was released and I didn't know what to call it.

Richie decided on the name Location, which was in fact the name of a totally different demo track that I had recorded with another DJ friend of mine a year earlier.

So technically the track should have a different name because the one it was given was already in use!



Some history and technical information on the creation of Location. For technical studio studio nerds only.

The track was recorded in Richie's UTK studio in May 1992 using an Atari Mega ST computer.

Although Richie was using Cubase v2.0 back then the track was recorded using an old piece software called Steinberg 12 which I had brought with me. It was what I was using at home so I was a lot more familiar with it.

I used my Casio CZ101 synthesiser for the bassline and riffs. The strings were from Richie's Korg Wavestation AD sound module and drums were provided by Richie's TR909.

Fun fact about the drums, I triggered them from the computer and did not program the unit itself.

Richie and all of the other producers I met at the time used to program their 909's because they thought that the built in sequencer had a certain feel.

In fact the preferred way to work back then was to create loops in the drum machines and sequencers and then sit at the mixing desk dropping them in and out. Then taking the final recording and editing it by splicing the tape with a razor blade.

I preferred to control everything from the computer and arrange my songs entirely in the sequencer and program all parts on screen, which is still the way I do things to this day. (I now work entirely in the box with no hardware.)

I remember Richie later confessing that the drums on the finished track sounded pretty good despite them being triggered over MIDI.


Location - unedited first rough draft recorded from cassette

21 June 2022. (updated 12.09.22)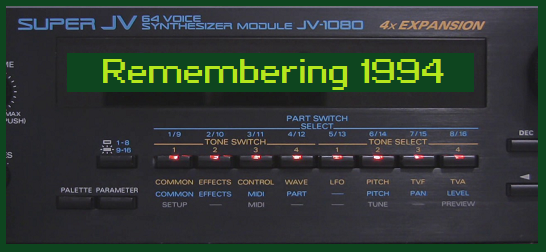 2022 happens to fall on a 1994 date calendar, meaning that if you were to swap a calendar from this year with one from 1994, all the days and dates would match up perfectly.

So with this being the case it got me thinking about 1994, a year that I remember pretty well. It's the year that I consider to be the final year of the core rave years here in the UK which began in 1988 with the Acid House scene.

It's the year when laws got changed and everything went from out in the open fields and into the clubs.

It was the last year that I recorded for Plus 8 records in Canada and when I began laying the foundations to start my own label.

The UK underground music scene was dominated by Jungle and Drum n Bass during that year. After having evolved over the past couple of years, the scene was absolutely at its height in the UK during 1994 with events taking place every weekend in most major towns and cities.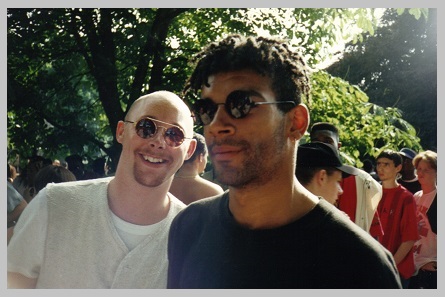 Nick Slater from Shades Of Rhythm and myself at the
Lazy Sunday drum n bass event, Bedford UK, July 1994


It wasn't unusual to find me at many of these events. I enjoyed the music plus I had close friends that were Drum n Bass and Garage DJ's and I would often tag along to their gigs or whatever. I drew a lot of inspiration from other styles of music such as drum n bass and garage and Reggae for my own Techno and Tech house projects.

The Techno scene in the UK was lagging behind Drum n Bass and Garage in the popularity stakes but it had a hardcore and dedicated following. Clubs such as SW1 in London or Sub Club in Glasgow were some of the best clubs to go for quality Techno back then.

After doing some digging online over the past few weeks, I've not been able to find much in the way of quality old Techno sets from 1994.

Unsurprisingly there are plenty of Drum n Bass sets to choose from but not much in the way of quality Techno. So to redress the balance a little I've dug out an old mix set I did back in April 1994.






DJ Casey live in the mix 1994. Tack titles are included in the video



The set contains tracks from artists such as Dave Angel, Planetary Assault Systems, Plastikman, DBX, Jeff Mills, a couple from myself.

A little background on the mix - it was done at home in my apartment in Peterborough UK not long after I'd got back from staying in London with my girlfriend at the time.

Most of the tracks in this mix were ones I'd discovered on the pirate radio stations in London while I was staying there. Shout out to Pulse FM 90.6 and DJ's Confusion & Superior.

Respect also goes out to the legendary Fat Cat Records in Covent Garden, London, the Techno Mecca of the 1990's where many of the tracks in this mix were purchased.
Back

THC mix part 1. VFT live in the mix April 2017 and celebrating its 6th anniversary this year.

THC mix part 2. Casey Tucker aka VFT live in the mix September 2020.